Horse Racing Betting
Everything you need to know about How to Make
a Profit on Horse Racing Betting
Go on the Horse Racing journey and you become part of something that has been part of our culture for hundreds of years.
How to Bet on the Ponies
It's a great experience to see horse racing at the highest levels of the sport.
Straight wagers and exotic wagers are the two types of bets available when betting on the ponies. Let's start with the most common: Straight Bets. They are cheap and simple. All you have to do is choose one horse to finish first, second, or third. Most tracks only require a $2 minimum wager for a straight bet.
With exotic bets, you can place multiple bets on various horses all at once. Exotic bets typically cost more, demand a higher level of horse selection expertise and talent, and are far more difficult to win than straight bets. However, the payouts on exotic bets are far higher than those on straight bets.
Straight Bets
Keep in mind that a straight bet only allows you to wager on one horse.
Win – 1st place: Your horse must finish in first place for you to cash in your bet.
Place – 2nd place: You win whether your horse comes in first or second.
Show – 3rd place: Your horse must place in the top three to be considered a winner.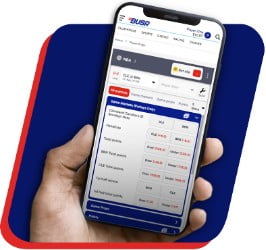 Betting on Exotics
Exotic wagers allow you to place bets on many horses in a single wager, increasing your profit potential.
Exacta
You bet on two horses to finish first and second in exactly that order. If you bet $2 on a $2 exacta on horses 3 and 5, for instance, you can only win if horses #3 and #5 finish first and second, accordingly. Because of the potential payout, expert horse handicappers like to place exacta bets. You can also "box" your exacta bet, which means that any sequence in which your two horses finish in the top two places will still result in a win. A straight exacta bet is twice as expensive as one that is boxed. You will therefore pay $4 for a $2 box exacta on horses 3 and 5.
Quinella
You can wager on two horses to finish first and second in any order with a quinella bet. You win as long as your top two finishers are both of your horses. As a result, if you bet $2 on a quinella and chose the horses 1 and 6, you will win if they finish first and second, respectively, in any order. What differentiates a box exacta from a quinella, you might be asking. If your two horses finish first or second, both will let you win. The main different is cost: a $2 quinella wager costs $2 whereas a $2 box exacta wager costs $4.
Why would someone spend more money on a box exacta when it is basically the same wager as a quinella? The winnings for a box exacta is generally higher than a quinella bet, that's why.
Trifecta
You bet on three horses finishing first, second, and third in that order. If you wager $2 on 1-5-7, you can only win if horse #1 finishes first, horse #5 finishes second, and horse #7 finishes third. Additionally, you can box your trifecta wager to ensure that you win regardless of whatever order your three horses finish first, second, and third. Due to the numerous combinations, boxing a trifecta will drastically raise the cost of your wager. Therefore, a $1 trifecta boxed bet will cost you $6, and a $2 box trifecta bet will cost you $12.
Superfecta
You bet that four horses will cross the finish line in the precise order of first, second, third, and fourth. You can box a Superfecta at an extra fee, just like you can with exactas and trifectas. The fact that the minimum wager is frequently 10 cents makes it more tempting to many people.
Why exotic bets are attractive?
Exactas, trifectas, and superfectas are popular among bettors because they let people bet on long-shot horses without having to depend on them to win.
If, for instance, you believe that a horse at 30/1 is stronger than what its odds would suggest, you can add that horse in your exacta, trifecta, or superfecta, your payment could increase significantly if that horse wins.
How do odds in horse racing work?
Horse racing use fractional odds rather than decimal or American odds. If you've ever placed a sports bet, you're probably aware with odds like -110 or +200. These would be fractional odds of 10/11 and 2/1. This is how they should be displayed.
| | | |
| --- | --- | --- |
| American Odds | Fractional Odds | Decimal Odds |
| -110 | 10/11 | 1.91 |
| +200 | 2/1 | 3 |
The ratio of the profit earned to the bet is represented by fractional odds. A fractional listing of 6/1 (six-to-one) odds, for example, would represent that you would win $6 for every $1 you bet in addition to getting your money back (i.e., the amount you wagered).
As a result, you will receive your wager ($1) in addition to the profit ($6), for a total payout of $7. In other words, this is the ratio of the money (profit) gained to the initial bet. As a result, if you wager $10 at 6/1 and win, you will be paid out a total of $70 ($60 profit + $10 wager).
Here are the payouts from a $2 bet, with the odds presented in fractional format.
| | | | |
| --- | --- | --- | --- |
| Horse No. | Stake | Odds | Win (Profit + Stake) |
| 1 | $2 | 2/1 | $6 |
| 2 | $2 | 11/4 | $7.50 |
| 3 | $2 | 17/2 | $19 |
| 4 | $2 | 10/1 | $22 |
How often do favorites win in horse racing?
A general rule of thumb in horse racing is that the favorite wins around 35% of the time, while the exact percentage depends on the type of race and the number of competitors.
A deeper look at the implied odds reveals that you'd need average odds of 2/1 or better to break even on "win" bets on the chalk. Knowing this, some bettors may think it's wise to just blindly bet the favorites, or the chalk.
Where can you bet on Horse Racing?
Get real-time entries, free bets and cash bonus racing rewards while you select from a wide variety of US and International racing throughout the day and night.
Place your bets on the races up until post time, just like you would be able to at the track. BUSR provides you with access to the latest odds, horse betting tips, news and more. It's fun, secure, online horse racing wagering with odds on the most popular tracks and events.
Ready for some horse racing action? Join now for free and start betting today!
Online Horse Betting
BUSR is an advanced wagering provider and the leader in online horse racing betting. BUSR is the best horse racing site for the person who is looking for horse wagering. Bet on horses with the name you trust!
Bet Horses Online
Free for Joining! With BUSR you get an 8% rebate, Horse Matchup Wagers, handicapping and more. We trust you'll love us that much we'll give you a 20% new member cash bonus on your first deposit. Just Sign Up and there you go! Our daily and weekly Horse Racing Specials give you a chance to double your winnings every single day.
Safe & Secure
With our secure and easy betting interface, you'll get fast service and fast payouts every time and we never share your personal information. With your credit card, making a deposit and wagering is now easier than ever!
FEATURED ON
Trust the experts. BUSR is the first place people go for the latest odds in horse racing, sports and entertainment.