Countdown to the 149th Kentucky Derby
$150 KENTUCKY DERBY BONUS
Get up to $150 to bet on the Kentucky Derby with our Sign up Bonus.
Bet on your favorite horse with us.
Wager on over 300 different types of props. Take advantage of our new member bonus of up to $150.

Get VIP Treatment with our award-winning 24/7 Customer Support.
Your Triple Crown experience starts here.
2023 Kentucky Derby Odds
Updated December 8, 2022.
Horse
Fractional
American
Forte
10/1
+1000
Champions Dream
66/1
+6600
Litigate
33/1
+3300
Instant Coffee
50/1
+5000
Dubyuhnell
50/1
+5000
Cave Rock
16/1
+1600
Arabian Knight
20/1
+2000
Loggins
18/1
+1800
National Treasure
33/1
+3300
Extra Anejo
20/1
+2000
Blazing Sevens
33/1
+3300
Verifying
40/1
+4000
Signator
50/1
+5000
Kentucky Derby Futures 2023
Find the Kentucky Derby Future Odds with the horse racing experts at BUSR.
The Kentucky Derby is a Grade I stakes race for three-year-old Thoroughbreds at Churchill Downs run on the first Saturday in May.
The Kentucky Derby is one of the most prestigious horse races in the world, and thousands of spectators travel to Louisville every year to take part in this unforgettable weekend of competition, tradition, and entertainment.
All you need to know about the Run for the Roses can be found here at BUSR, your Elite Racebook.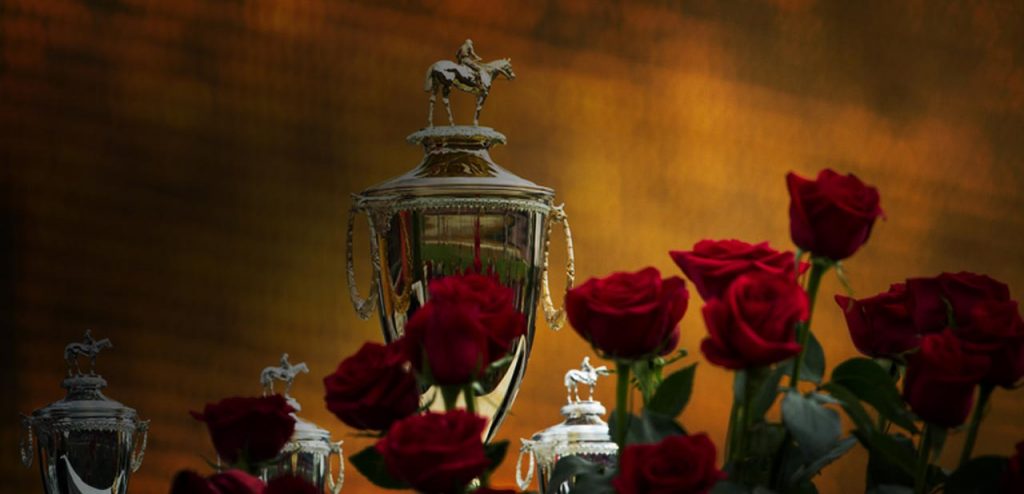 When is the Kentucky Derby 2023?
The 149th Kentucky Derby runs on Saturday, May 6th, 2023.
Where is the Kentucky Derby?
The Kentucky Derby is held at the most iconic and beautiful racetrack Churchill Downs, located in Louisville, Kentucky, USA.
How can I watch the Kentucky Derby 2023?
You can watch the Kentucky Derby at 6:50 p.m. ET on TV on NBC or live stream on NBCSports.com.
Where can I bet Kentucky Derby 2023 futures?
BUSR provides Kentucky Derby Futures year round.
Between now and the Kentucky Derby, the odds will be changing when we add new horses and remove others. Remember, when you a place future wager the odds are fixed and all wagers have action.
BUSR is the best place you can bet on the Kentucky Derby!
Ready to Win?
SIGN UP TODAY, BET ON YOUR FAVORITE HORSE AND GET $150 RACEBOOK BONUS
Have fun betting with BUSR. Place your bets from the comfort of your mobile device.
BUSR, your Elite Racebook

With over 300 different types of bets, you can wager using your smart phone or computer.
Enjoy our future odds and enjoy fast payouts on the leading Kentucky Oaks and Derby horses and even the leading Jockeys and Trainers. Bet on the margin of victory, head-to-head matchups, the winning time vs Secretariat's world record, Triple Crown contention and more.
Bet on the Kentucky Derby today. Odds, Props, and Matchups! Join BUSR now and get up to $150 Welcome Bonus, daily rebates and more!
Get up to $150 to bet on the Kentucky Derby with our Sign up Bonus.
BUSR delivers the best value for your dollar every single day. Our mobile betting is fast and puts you in control of your wager experience.